With Summer just around the corner (except for the lucky bunch who have completed their agonising exams), I'm sure many of you are ecstatic to go on your long awaited holiday. However, it also means you must complete one of the hardest tasks faced when preparing for a holiday. Packing! But never fear, for I have helpfully summed up all the fashionable, yet practicle outfits any girl must bring on their vacation.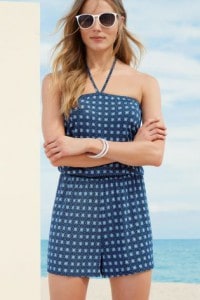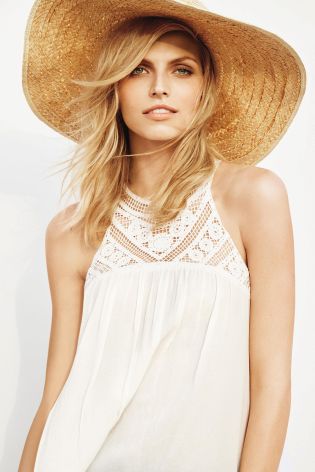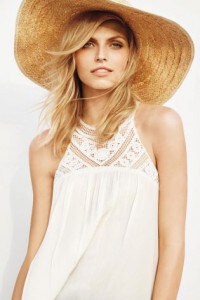 Firstly, sun protection. The number 1, must have accessorie has to be sunglasses, but not just any sunglasses, Sunnies (or tortoiseshells). Along with a straw sun hat, your ready to hit the beach. Now, sun hats can easily become disfigured in your suitcase, so make sure you stuff it with your socks or underwear. Anything small to keep it's shape.
Next thing on the checklist, SWIMWEAR. Whether it's a swimsuit, tankini, bikini, wet suit, make sure you bring plenty with you. The last thing you need is to run out and wear a damp, creased suit. Ikk! If you were going for an average of 2 weeks, I would recommend bringing at least 3, so each suit can be dried for at least 3 days. When you're not on the beach and are just chilling by the pool or in the hotel, a short flowy dress or kaftan can be worn to keep you cool and comfortable.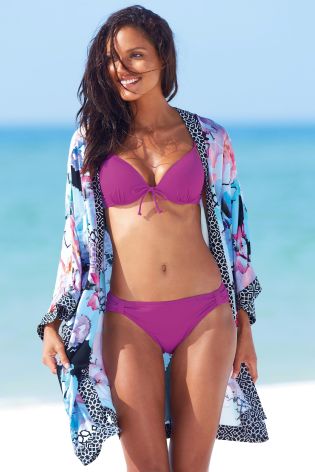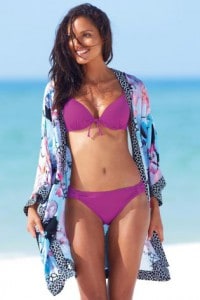 Other Beach must have accessories include soft beach towels. Make sure you have plenty of those if your not staying at a hotel. Again, you do not want to be scratching your delicate skin with a rough, sun dried towel covered in sand!!!
After spending hours in the sea, your hair can become immensly tangled. Without conditioner, I'm sure every girl can agree that it's excruciatingly painful to rid of those pescy knots. But never fear, the Tangle Teezer and Tangle Tamers hair brush can easily softener your hair pain free.
When your not on the beach, and your out and about, ensure you pack a few shorts, t-shirts/vest tops/crop tops and sandles. Spruce things up a little with a bit of jewellery and a cross-over bag or handbag.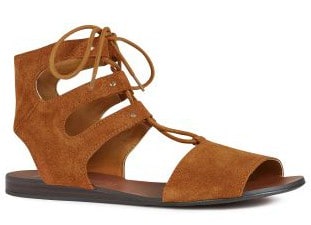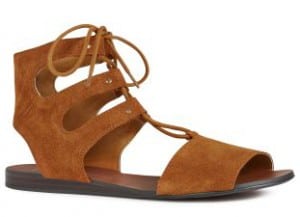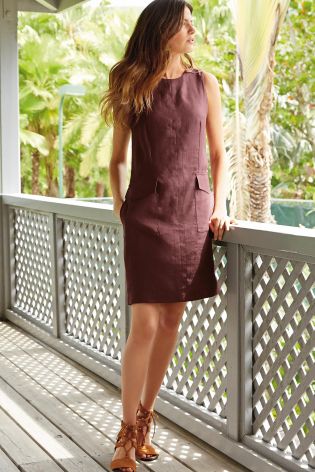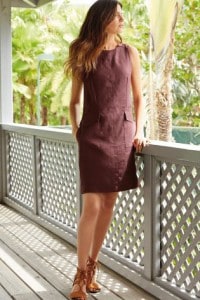 And finally, after spending many hours bronzing in the sun, it's time to show off that sun kissed skin during evening outings. Whether it's a day at a restraunt or a popular club, dresses are a must. I would specifically recommend a shift dress alongside with some gladiator sandles. A necklace and a spritz of perfume can then finish off the look.
Deodarant cannot be forgotten as there's no point in looking good if you don't smell good too. Personally, I would recoommend role on deodarant because the last thing you need is a red, sore armpit, however, sensitive spray deodarants are just as good. Finally, most importantly, DON'T FORGET YOUR SUN CREAM and AFTER SUN. You can either use your standard white suncream, tinted suncream , which almost acts like tanning cream or clear suncream , which doesn't leave any of that pesky residue.
So get packing and have a wonderful vacation.