Fashion 24/7 presents to you, BooHoo.com. A new yet one of the fastest growing retailers in the fashion industry, full of the latest trends and fashions for all men and women.
Combining affordable price tag and cutting-edge designs they have been pushing boundaries for the last eight years.

BooHoo Womens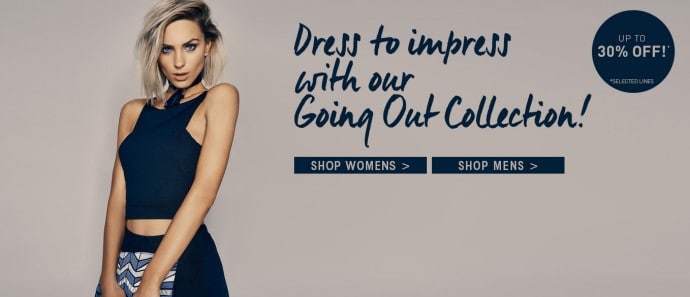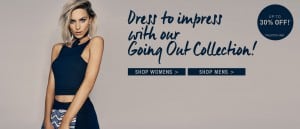 Shop they're large range of Dresses, tops, knitwear, coats, onesies, shoes and accessories. With such a wide variety of fashionable clothing, you'll be spoilt for choice.
Check out their wide range of trendy, interesting sports wear fit for work outs in the gym and jogs around the neighborhood. From crop tops to leggings, they have everything you need to show off your now perfect body.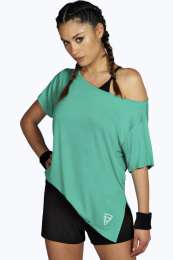 One of my favourites has to be Faith Fit Slash Neck Logo Slouch T-shirt. Make your top pop this season with sporty, baseball-style basic tees in quilted finishes with ribbed, stripe trims.
For when you go on your warm holidays away from the freezing Britsh weather,  why not check out their range of stunning, yet affordable, swim and beach wear range. They have everything from exquisite bikini's to attractive swimsuits, all within a great price range.
However, why look fabulous just in the day when they also have  awesome home and nightwear. They have it all from comfortable shorts to snug onesie and lounging jumpsuits.
Finally, BooHoo have one of the largest selections of shoes possible in alot of different styles. From Boots-Heels and Flats-Sandles, there is bound to be something on offer to match any outfit for any occasion.
BooHoo Men's


Whether it's nightwear and casual wear or smart and evening wear, Boohoo has a wide range of trendy mens wear for any occasion and season. Not to mention they're variety of accessories, whether it be a stylish belt, a trendy watch or fashionable glasses, BooHoo has everything you need to add the finishing touches to any outfit.
If your the type of guy who wants to buy good quality shoes, but can't find anything within your price range, BooHoo is the site for you. Brogues and loafers put the sharp in shoes, while preppy plimsolls and trusty trainers make sure your off-duty style stays on-trend.
For both men and women, they have helpfully categorised some clothing for specific occasions such as the races and festivals. No more will you panic about what to wear when watching the V-festival or Grande Nationals. BooHoo will always be there to give you a helping hand.
Funnily enough, not only do they sell the latest trends, but they also sell fancy dress clothing that are guaranteed to get people talking. Whatever your fancy, they have the looks to allow you to let loose for the night.
Whether you enjoy keeping two steps ahead of the trends, or enjoy a subtle style, they are sure to have got something for you. And with up to 100 pieces arriving the site every day and a new collection every week, they never stop.