June is a beautiful time of the year. I know that we often experience wet weather here in the UK, but it's also a time of beautiful greenery as the leaves are grown back on the trees, and the birds have somewhere to nest and sing. However, with Lakeland, you can dry your clothes whatever the weather with its selection of heated airers.
Use Lakeland to Impress Others With Your Baking Skills
Lakeland has a great range of products to make life easy. From affordable bakeware and mixing bowls to baking ingredients and cake stands, if you love to bake you can find everything that you could possibly need to make cakes, pastries, and biscuits that wow your friends and loved ones.
Let Lakeland Clean Your Home Without Chemical Cleaners
Steam cleaners are one of the cost effective and safe products that you can buy for the home, as they disinfect all areas – bathrooms, kitchens, floors etc, and they even effectively pull out all creases from clothing. There are smaller handheld garment steam cleaners available to steam out those creases. Lakeland steam cleaners are affordable and simple to use. There is even a steam and vacuum cleaner in one, which is great to use around the kitchen area.
Eco Friendly Cleaning by Lakeland
Eco friendly products are become more popular by the day. Chemical rich cleansers rely on advertisements that magnify germs to sell the products, and they often contain a strong scent and harsh chemicals, but there is no evidence to show that they work more effectively than eco friendly products that are kinder to both your health and the environment. Try these affordable eco friendly products for your home.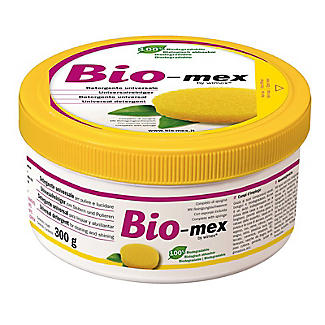 Bio-Mex Multi Surface Cleaner, which is an effective cleanser to use on glass, jewellery, tiles, ceramics, and even footwear. It is designed to dissolve dirt, grease, and limescale. A sponge is received with the product, so simply apply Bio-Mex cleanser with the sponge to the area to be cleaned, or the product, and wipe off for impressive results.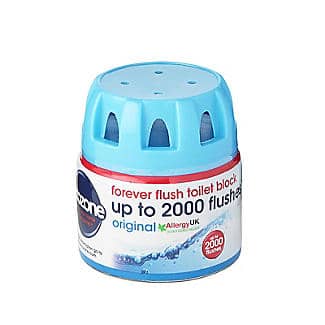 EcoZone Forever Flush 2000 Toilet Cleaner Blocks, which both sanitises and deodorizes the toilet and lasts for up to 2000 flushes.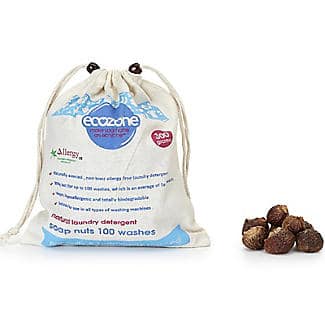 Rely on environmentally friendly cleaning with EcoZone Soap Nuts. They are great to use on all fabrics, including the delicates silk and wool. Use soap nuts for up to 100 washes, and keep them tidy with the zip up wash bag that is included. Soap nuts are a natural ethical product and grown on trees. The key ingredient that makes soap nuts such an effective natural cleanser is saponin, which creates a gentle foam during the wash to remove dirt from the fabrics without the use of harsh chemical detergents.
They are also easy to use. Add four to five soap nuts into the zip up wash bag (included) and place on top of your laundry. When the machine has completed its wash, remove the soap nuts and leave them to air dry. Use the same soap nuts four times before discarding in your food wastage bin (they are biodegradable), if applicable.
Make Your Own Coffee Lattes or Cappuccinos
Lakeland has a good selection of milk frothers, which make delicious coffee lattes and cappuccinos. Coffee shops have expanded in recent years, with the main competition Starbucks and Costa Coffee, but they are expensive to have as a regular treat. Invest in the handheld Aerolatte milk frother, which is simply placed into cold milk and then turned on to both heat and froth the milk.
A great gift idea for latte and cappuccino lovers is the Lavazza milk frother, in which you pour in the milk and allow the machine to heat and froth the milk, which can then be added to coffee or syrups to make your own delicious coffee lattes or cappuccinos.
Free Delivery Available Online & In Store
Spend over £40 online or in store at Lakeland and enjoy free UK delivery, plus you'll get an airtight 3 year guarantee with every product so you know you are buying quality products. Should you change your mind, free returns are available, plus there is a free click and collect service available too. For a limited time save 20 percent off BBC Good Food Show Tickets with discount code: LKD3.