Do you love gardening? Perhaps you are a beginner and want to know which are the best garden tools for weeding in the flower bed. Look no further than this article. I agree that weeds can be a nightmare, as they seem never ending. You pull them out, but then they are back within a week. Weeds must be dealt with, ideally as soon possible because they have a chance of stealing the nutrients from your flower plants, and you do not want your lovely flower bed spoilt by pesky weeds.
Weeding does not have to be a chore, because it is great exercise and you can burn over 300 calories per hour from just weeding in the garden. So, look forward to burning lots of calories and toning up the body too, whilst also making your flower bed look more and more stunning over time.
We are going to focus on the 7 best garden tools for weeding in the flower bed. We will also provide recommendations for weeding tools that are within your budget and are built to last.
Of course, weed killers and herbicides exist, but we are going to focus on chemical-free garden tools for weeding in the flower bed, because it pays to be kind to the environment, and keeping the soil chemical free will also grace your soil with a good bloom.
1. Gardening Gloves
Head to your local pound store and you will be able to find a pair of gardening gloves for a low price. Some stores sell gardening gloves in packs of three, which is also a good investment. If you want to burn some serious calories, and pull weeds by hand with a hand trowel and fork, you will need gardening gloves. You will come across lots of creepy crawlies, so you might not want to make skin on skin contact with these. Some weeds are easy to pull out by hand, but others may have a long root, so use the trowel to reach to the end of the root to ensure that it is gone for good. It is a good feeling to weed, as it will really tidy up your flower bed.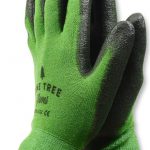 Why not invest in these robust bamboo gardening gloves that are great for gardening work, fishing, clamming, or restoration work. They are strong and built to last. Bamboo is a cooling breathable material that will keep your hands cool and sweat free. They are also designed to fit like a second skin. They are ideal for people who have fabric sensitivities. Available in sizes in small, medium, large, extra large, and extra extra large, all at the same low price.

2. Trowel or Fork
Head to your local garden centre and invest in a robust hand trowel or fork to weed in your flower bed. Some weeds will have longer roots that require a digging tool like a trowel or fork. The fork can damage the roots of weeds, while a trowel will provide a soil depth to pull at the weed ensuring that you find its bulbous root. This will help to prevent many new weeds from forming when you pull out the original weed, but weeds are weeds – they disappear for a time, but they are extremely fertile and bring more with them.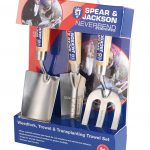 Spear & Jackson make quality gardening tools that are built to last. With this neverbend trio of stainless steel garden tools for weeding in the flower bed, you'll receive a fork, trowel, and transplanting trowel. This set was winner of the 2018 British Growing Award Winners. The handles are weatherproof and made with hardwood, while the stainless steel heads are rust resistant.

3. Hand Hoe and Hoe
A hand hoe is a good investment for your flower bed, as it will allow you to dig out more weeds in less time. A hoe has a longer handle and is good for those people who may eventually get backache from long periods of kneeling in the garden. The hoe is available in various shapes from flat to heart to diamond shaped.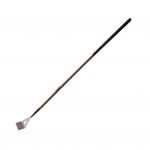 This Spear & Jackson Dutch hoe is crafted with a hardened carbon steel head for lasting durability. Its head is finished with a coat of epoxy to ensure that it remains resistant to rust, humidity, scratches, and soil alkalinity. Its handle is soft and comfortable to use. Spear & Jackson is the Winner of the 2018 British Growing Award.

4. Surround Flower Beds With Edging
To keep your flower bed neat and tidy, invest in edging to keep away lawn weeds from infecting your flower beds. Look for edging made with stone, plastic, or wood that will extend into the soil four or more inches around the flower bed.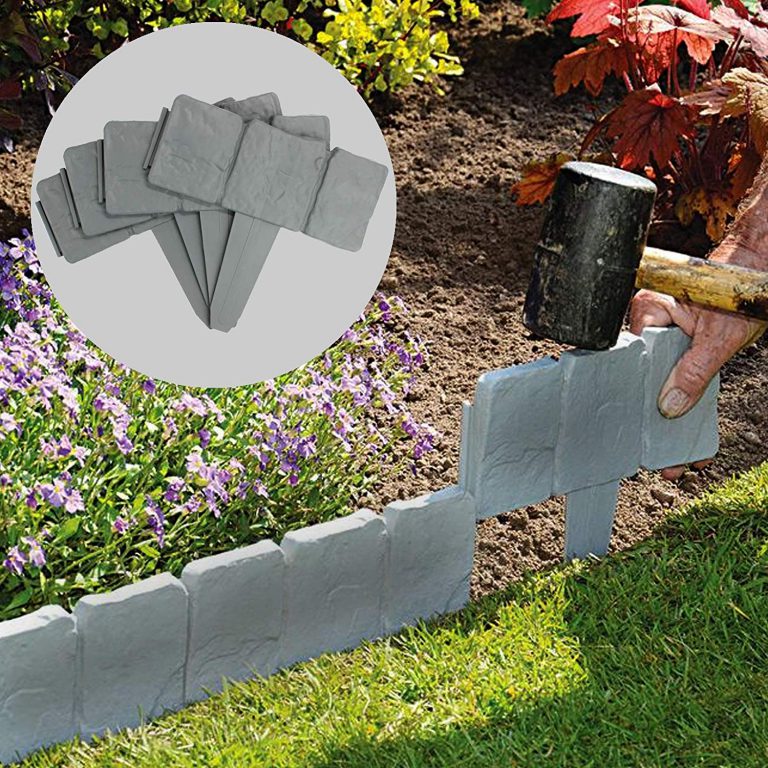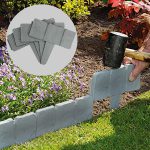 Invest in this easy installation grey stone effect edging, perfect for your flower bed. Receive 20 pieces per pack at a low price. Simply hammer into the area and it provides a sturdy finish. No digging or cutting is required, as the pieces simply interconnect. This product features a two-year warranty.

5. Use Mulch to Keep Weeds Away
A good way to keep weeds away is to apply mulch onto the soil. Apply a cloth before you lay down the mulch, and add it to the areas in the areas more prone to weed infestation.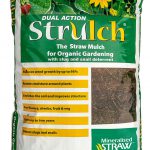 This specific mulch called Strulch reduces the growth of weeds by up to 95 percent, and also helps to retain moisture around plants. It also enriches the soil. Great to use around flower beds, shrubs, fruit trees, and vegetable patches. Its embedded minerals also deter slugs and snails.

6. Dandelion Remover Tool
Dandelions are quite large weeds, and their roots do not always rise up when pulled by hand. A great investment when you are searching for garden tools for weeding in the flower bed is a dandelion remover tool, which is also an effective tool for removal of deeper taproot weeds.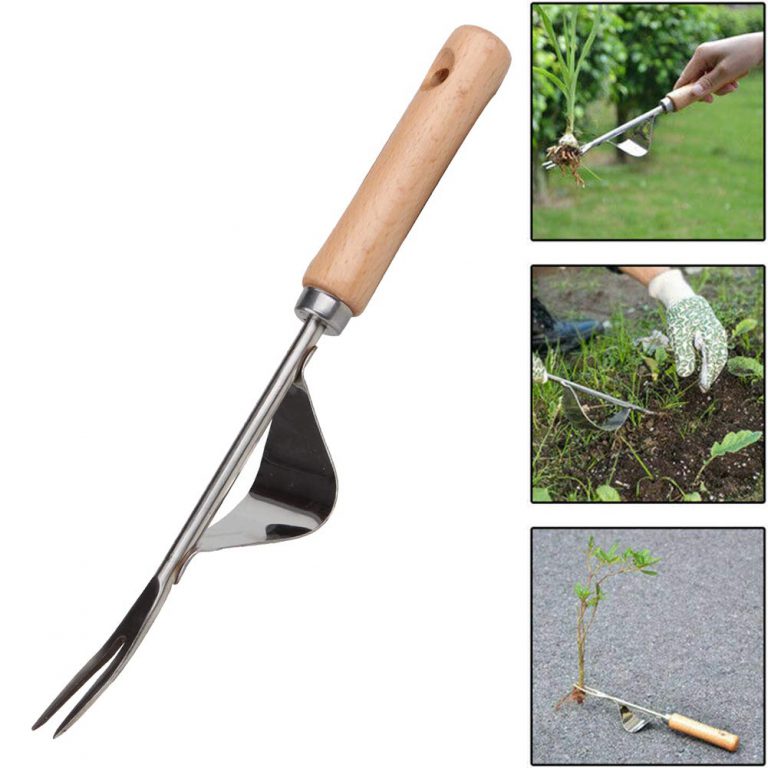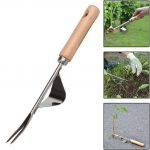 This genius tool is affordable and a time saver for pulling out dandelion weeds. It features a deep V nose design, which digs deeper and removes the deepest of roots. Feature a large ergonomic cushioned handle for lessened wrist fatigue.

7. Weed Puller
If you want something with a longer handle that makes weeds easy to pull, invest in a weed puller for your flower bed. With its precision head, you can ensure that you pull only the weeds, and leave your flower plants unharmed.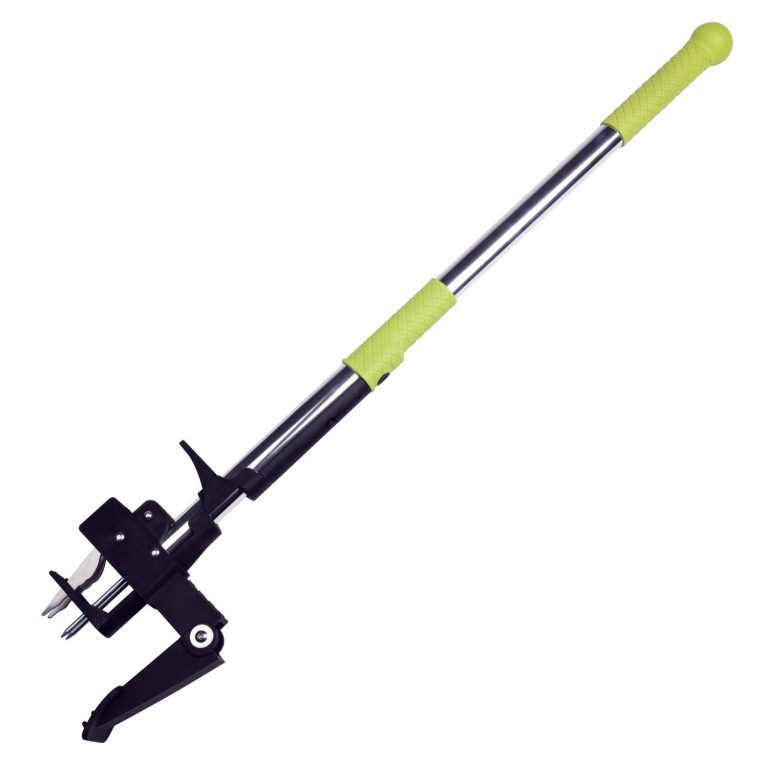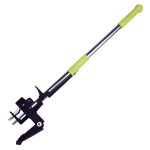 Try this weed puller that features four stainless steel claws and a foot pedal. It features an aluminium handle that makes it durable and anti-rust. Its steel claws are efficient enough to draw out grass roots. Its foot pedal is easy to use. It will effectively remove dandelion, thistles, and other common weeds without the need to bend down or kneel.

To Summarise
When you want to know the best garden tools for weeding in the flower bed, we have provided 7 affordable garden tools that are built to last, and will effortlessly help to rid your garden of weeds fast. From the common gardening gloves that will provide a thorough fat burning calorie workout as you pull weeds, to the sturdy weed puller that will cause no strain to your back muscles. Keep your flower bed looking pretty and weed free with these affordable garden tools that will last for years to come.