Bees are one of the hardest working creatures on this Earth. Not only do they produce delicious honey edible for humans all year round from the nectar that they collect through frequent daily pollination of flowers, plants, herbs, and fruit trees, but also they are responsible for much of our food supply. For example, bees are necessary to pollinate almond and apple trees.
Bees thrive on food, water, and shelter. There are many varieties of bee, including the honeybee, bumblebee, and the ivy bee, and each has a varying sized tongue. This is why different flower varieties provide the food for each bee, which is why a good variety of flowers and plants are necessary to plant to attract bees all year round until their hibernation season.
Bees need energy to complete their work, and these all year round plants for bees are actually food for the bees. If you love bees and want to create a healthy garden habitat, check out this article to learn of the 15 best all year round plants for bees.
1. Lavender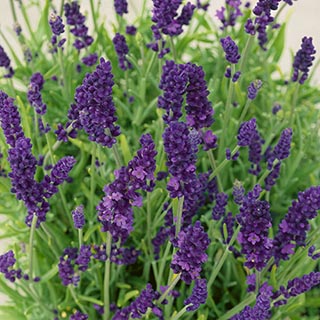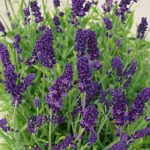 Amazingly, bees are drawn to purple flowers, as they can see purple flowers more clearly than other colours, so if you want to draw bees to your garden for sustaining food, plant purple flowers like lavender, catmint, and alliums. Bees are attracted to all colours, but they especially love purple. In addition, lavender is a fragrant herb so your garden will be beautifully scented. Touch a lavender plant and run the scent through your hair for all day natural perfume.
Lavender attracts the bumblebees, plus flower bees, mason bees, and leafcutter bees. This scented herb thrives even in poorer dry soil.
Check out the great selection of lavender plants
2. Perennial Wallflower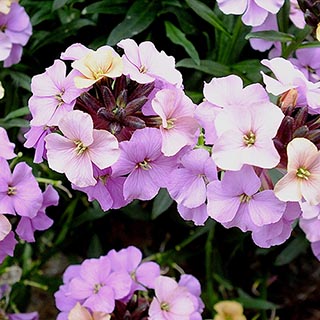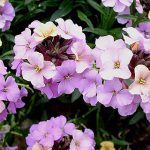 Bees are active throughout the year, but they do most of their work from March to September. It is important to plant flowers that will last throughout the year.
Spring flowers include daffodil, forget-me-nots, and bluebells. Early summer flowers include heather, ivy, and fuchsia. Gardening expert, Kate Bradbury, recommends the perennial wallflower to attract bees to your garden. It flowers almost every day, is nectar-rich for bees to stay busy, and is a good choice for milder regions.
Perennial Wallflower is low maintenance and grows well even in poor soils. It adds colour and is a good flowering plant for the autumn seasons. It attracts the common carder bee, garden bumblebees, and red mason bees.
See the amazing deals on Wallflowers
3. Verbena Bonariensis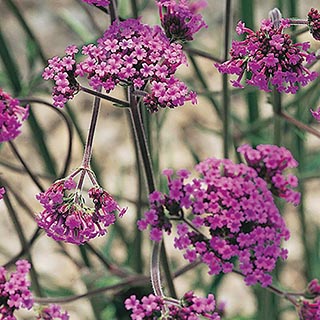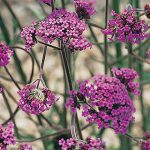 Bees rely on the nectar on flowers as their source of energy. These flowers are good choices to plant in the autumn to provide a rich source of late nectar.
This purple tall fragile plant has a long flowering season and attracts butterflies and moths. When left to seed, it will create flowers all across your garden.
Verbena Bonariensis from £2.99
4. Buddeja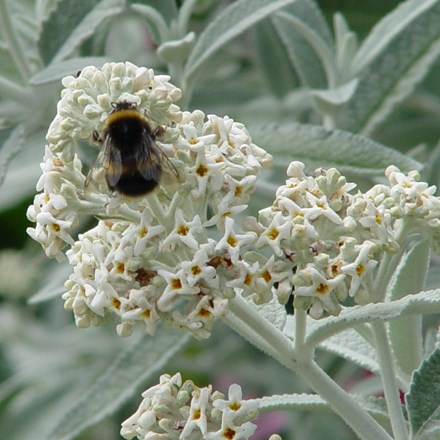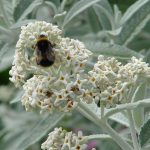 This nectar rich late flowering plant supplies food for bees, moths, and hoverflies. Plant this in your garden to keep the bees happy during the autumn months. Great range of Buddleja flowers
5. Symphyotrichum Novi-belgii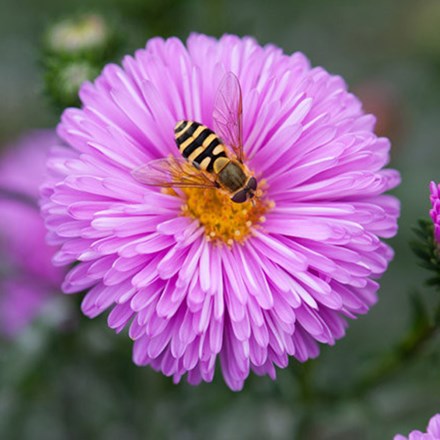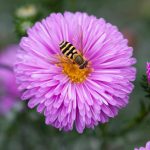 This daisy like plant attracts a range of bees, including honeybees and bumblebees, plus also hoverflies, butterflies, and moths. Named after a feast called Michaelmas, it flowers in the autumn months and is a rich food source for many creatures.
Check out Symphyotrichum novi-belgii selection
6. Hylotelephium Spectabile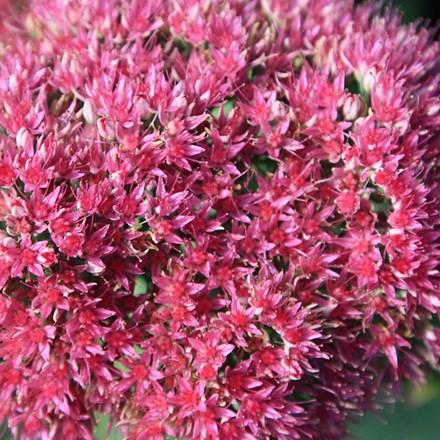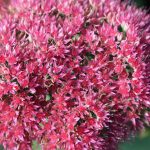 This late flowering favourite is colourful and attracts a range of creatures in the autumn months, including honeybees, bumblebees, butterflies, and moths. Its rich pink flowers provide an attractive landing point for earth's natural pollinators, including bees.
See Hylotelephium spectabile offers
7. Hebe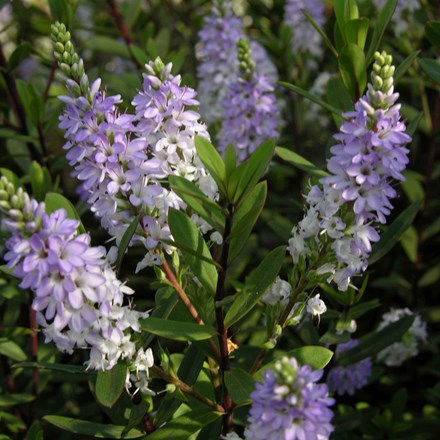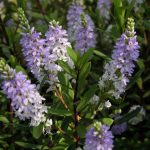 This attractive pink flower flowers from late summer into autumn and attracts a range of pollinators, including bumblebees and honeybees.
A great selection of Hebe flowers
8. Hedera Helix and Ivy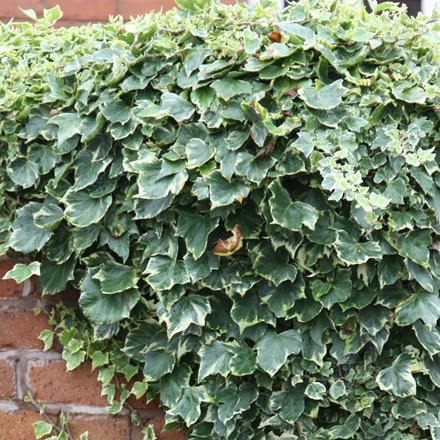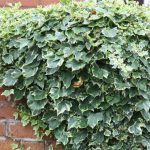 This rich green climbing evergreen provides a rich source of pollen and nectar until late November. It creates a natural habitat for many insects during hibernation, and it also attracts holly blue caterpillars. Hedera Helix is a great flower to attract queen and worker bees, as the adult bee feeds on the nectar, while the pollen is collected as food and nourishment for the young.
Ivy is a good winter plant and a rich source of nectar for honeybees and queen bumblebees, who require a good source of food on which to fatten up during their hibernation season. Old growths of ivy eventually flower into green-yellow baubles.
9. Honeysuckle, Snapdragon, Foxgloves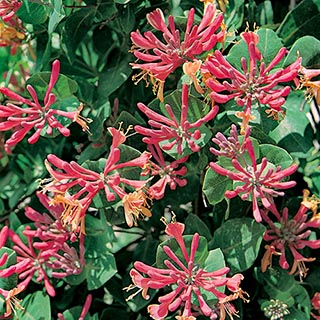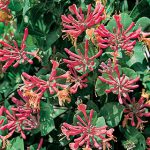 Not only are tubular shaped flowers pretty and colourful, but also they are a favourite of the bumblebee variety, bombus hortorum, who have a long tongue that feeds on tubular shaped flowers like honeysuckle, snapdragons, and foxgloves. Honeysuckle is a rich climbing flower and also attracts the carder bumblebee throughout the day, and moths at night.
Up to 40% off on Honeysuckle flowers
10. Pussy Willow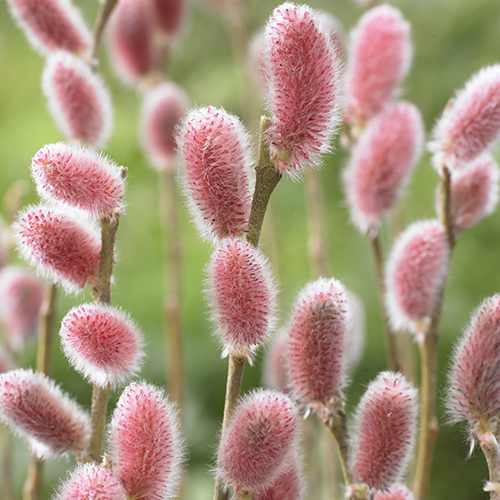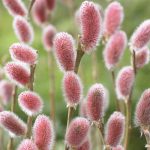 These small furry plants attract queen bumblebees, as they are able to establish new colonies in the early spring months. Pussy willow is both rich in pollen and nectar, so it provides food for the adult bee, and the pollen is collected to feed the younger bee. It is also a rich food source for the chocolate mining bee and the Clark's mining bee.
Gorgeous Pussy Willow for your home
11. Crab Apple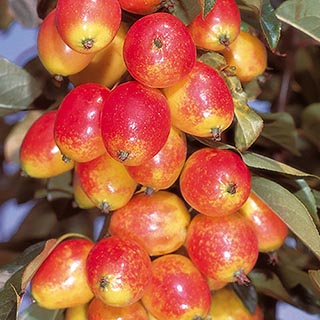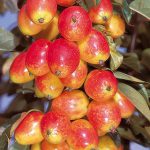 A crab apple or apple tree provides a rich source of pollination for bees during the spring months. It mainly attracts the red mason bee. Without the effective pollination of these trees by hard working bees, we would miss out on the tasty food that this tree produces.
12. Monarda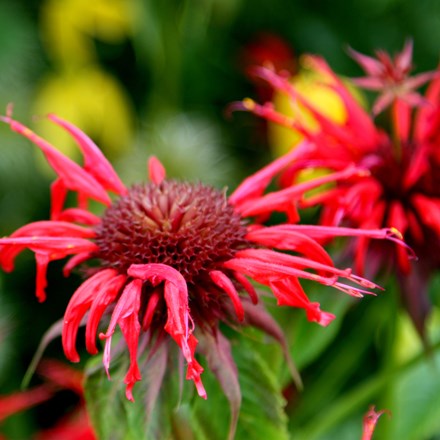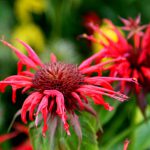 A rich shade of pink, the monarda plant, also called 'bee balm' features tall flowerheads with deep curved flowers that attract long tongued bees like the garden bumblebee, the wool carder bee, and the common carder bee. Not only is this flower dainty and attractive to bees, but it is also a lovely flower to plant on beds and borders.
13. Rosemary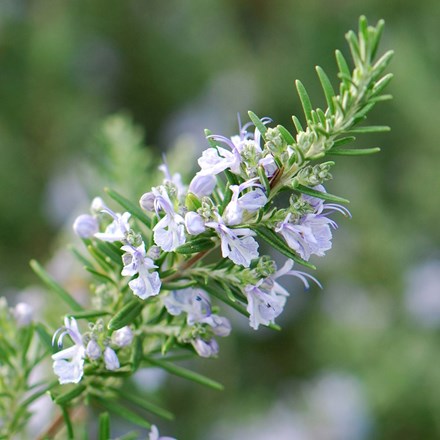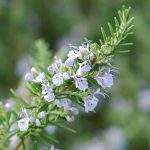 Similar to the lavender herb, rosemary will scent your garden beautifully. Rosemary is a good herb for the winter seasons for bees, and the flared purple/blue flowers attract honeybees, bumblebees, mason bees, and flower bees. Rosemary may be harvested all year round.
See the large selection of Rosemary plants and seeds
14. Raspberry and Strawberry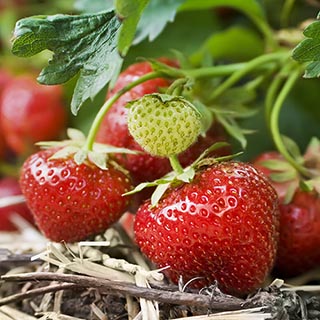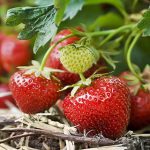 Strawberry is a good fruit for bees in the summer season, while the raspberry is a good food source grow for bees in winter. A variety of bees visit the strawberry plant to pollinate different segments of the tiny yellow florets in its centre, which results in a tasty fruit. Both the tree and the early bumblebees pollinate the raspberry fruit plant.
Check out the Strawberry and Raspberry selection
15. Vipers Bugloss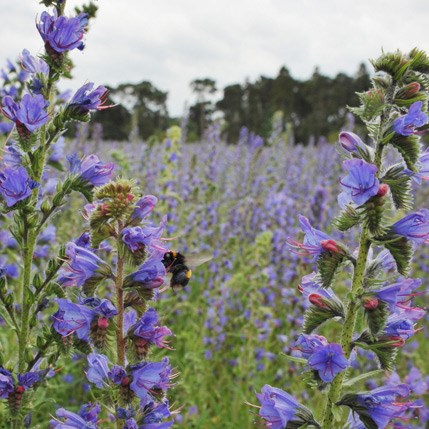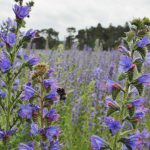 A good flower that attracts bees in the summer, the viper bugloss flowers with its tall blue spikes, which are rich in both nectar and pollen attract a variety of bees, including the bumblebee.
In Conclusion
Plants and flowers are necessary for bees, as they provide a rich source of nectar and pollen. Some plants, flowers, and fruits thrive in different seasons, which is necessary if you want to attract bees to your garden before their hibernation season. Lavender and the strawberry plant are good to attract bees in the summer, while the raspberry and rosemary are a rich source of food for bees during the winter months. I hope that this article has given you some helpful ideas on what best to plant in your garden for the best all year round plants for bees.